Events
It's that time of year already - the American Samoa Bar Association is getting ready for its annual Christmas party!
We haven't had a big Christmas party in a few years, so this year we're trying our best to put together something special that can bring together all members of the bar to come together in friendship and fun to celebrate the last year and look forward to 2016.
Location: Moana O Sina, Fogagogo, American Samoa
Date: Saturday, December 5, 2015
Time: 5:00pm to 9:00pm (subject to change)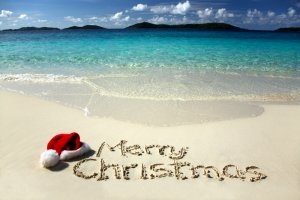 The ASBA's 40th Anniversary Law Conference held in April 2012 is now available online, in its entirety.
For those who missed it, or those who wish to attend again, the Bar Association's 40th Anniversary Law Conference will be airing tonight, May 2, 2012 on KVZK Channel 5 at 9:30pm.
The Bar Association's 40th Anniversary Law Conference, held last Saturday, was a huge success. The event was well attended and brought important legal issues straight to the people. Roy Hall gave a fascinating, and at times humorous, account of the Bar Association's history. Judge Patea introduced the Bar to JustWare, the High Court's new case management software. Sharron Rancourt presented the first Arthur A. Morrow Justice Award to an emotional Ipu Lefiti. Nathan Mease moderated a timely panel discussion on citizenship in American Samoa. The panel included Fainu'ulelei Falefatu Uiagalelei, Charles Alailima, Roy Hall, and Afoa Moega Lutu. It was a lively discussion that laid out many of the legal and political issues, while responding to questions from the public.
Read more: 40th Anniversary Law Conference Brought the Law to the People
The American Samoa Bar Association is pleased to announce its 40th Anniversary Law Conference to be held at the American Samoa Community College Auditorium on April 28, 2012. Beginning at 1:00pm, the Bar will be hosting a series of events to celebrate 40 years of promoting justice in American Samoa. The conference will include a presentation on the history of the Bar Association, the awarding of the first annual Arthur A. Morrow Justice Award, a panel discussion on citizenship and what it means for American Samoa, and a presentation on the High Court's revised case management system.
This event is free and open to the public. This is a great opportunity to learn about key legal issues and gain valuable insights into the administration of justice in the Territory.